About Us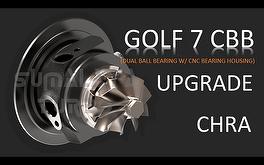 Sumalaya is founded in 2007 by a bunch of retired industrial
military engineers, and been a powerful supplier who provide
National defense industry.
We manufacture the materials such as 17-4 stainless, TI-6AI-4V,
Inconel.
In 2010, the well-known brand of turbocharger manufacturer
cooperated with us to produce Billet Comp wheel, Billet Turbine
wheel and components. Under this situation, we officially changed
our name to "SUMALAYA TURBO ENGINEERING Co., Ltd.".
Since 2010, SUMALAYA turbo is devoted to developing highquality,
high-precision and high-performance upgraded
performance & turbo components, we dig into any possibility
boldly, going forward fearlessly, and accumulate decades of
experience with step by step attitude, having these experiences as
our greatest backing.
Exquisite performance is from performer's continuous rehearsal,
superior quality depends on developer's persistence.
Sumalaya chews over every product to uphold the spirit of striving
for excellence, so that every product is a perfect show.
More
Featured Products